My Favorite Facebook Video Ads by NextLevelBros
Facebook Ad Examples You'll Want To Steal in 2021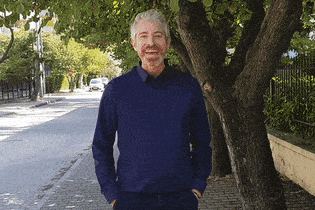 Looking for the best Facebook
Ads Examples for Ecommerce?
If you are anything like me, you will have googled 'Best Facebook Video Ads' or something along these lines looking for some good Facebook ads examples to copy. 
Even though there are tons of those types of lists/articles, I am usually not able to find good examples of Facebook ad designs that will inspire me to start creating my own Facebook ads video masterpiece, to create that special something that will help me stand out among all the other Facebook paid ads.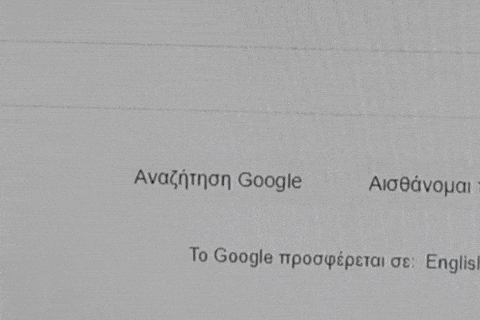 The existing articles seem to focus on paid ads by big established business, often promoting services and not products. I find most of the examples are things I cannot replicate or are simply not applicable to the situation at hand. I wanted something more focused on ecommerce and regular consumer products. 
I also am not a fan of using static screenshots to illustrate video ads. I want to see the actual ad in all its glory.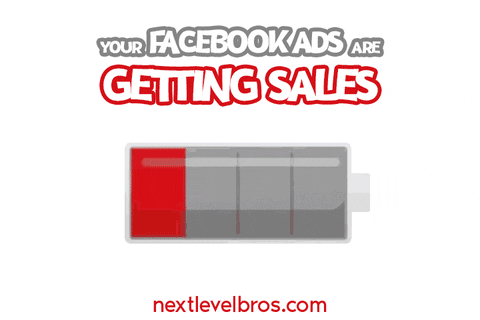 So, I have created my own little article with great Facebook ads that we have created at NextLevelBros that fit the bill, my very own best Facebook ads examples. 
My hope is that these ads can serve as inspiration to help you create your own great Facebook advertising creatives for ecommerce and drop shipping. 
So, if you are in a bit of creative rut at the moment and don't know what your next Facebook video ad should look like, keep reading for a rundown my personal best Facebook ads examples.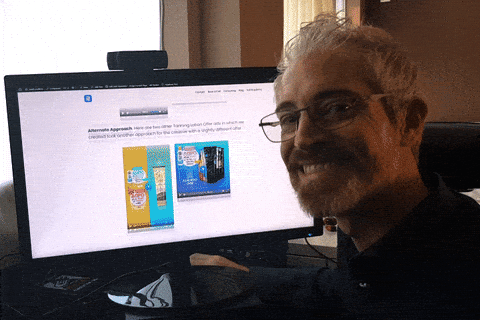 Facebook Ads Examples 1
Tanning Lotion Offer
This ad had to communicate a free-gift offer (people love a great offer) that applied to a select group of tanning lotions. 
I made two versions of the ad, one 25-second-long ad which focuses on emotional triggers and lifestyle for acquisition (while still mentioning the great offer early on) and one 15-second-long ad which focuses mainly on communicating the offer.
Acquisition Ad: Notice how the Ad shows the product range, the brand, and the offer within the crucial first 3 seconds. Getting straight to the point and communicating these elements early on is a best practice that you will find in many of the best Facebook ads out there. There is a separate ad format for the news feed and another one for Instagram ads.
Retargeting Ad: This one communicates the offer in more depth towards the beginning and ends sooner than the acquisition ad, with the end screen and CTA button appearing 8 seconds in.
Alternate Approach: Here are two other Tanning Lotion Offer ads in which we took another approach for the creative with a slightly different offer. 
Facebook Ads Examples 2
Footwear Ad
Footwear is a staple of ecommerce and Instagram advertising; in this example we have created ads for a premium Sandal brand. There is no offer in this ad, so we needed to do our best to make the products look appealing and gain that click using the assets at hand: product pictures and a small number of short boomerang-style videos. 
Version one uses some of the video footage at the start and then starts a high-speed product rotation 'slideshow' to show that there is a large and stylish selection to choose form, while communicating selling points and product features in the captions at the top.
In the Instagram advertising story version, we leverage native Instagram ads behaviors using a 'tap & hold' button during the product slideshow. So, when the user taps the screen, the ad will pause on the product that was visible at that moment, providing an actual interactive ad experience! At the end we use our 'Swipe Up' CTA animation with bouncing screen effect to get that swipe from the ad viewer.
Version two uses still images that have been animated to provide a bit of eye-catching motion. The first image features a friendly female face, always a good element to have in your ads. The still images provide a better look at the product that the rapid-fire slideshow in the other version of this ad. The carousel at the bottom provides more visual product info, showing that each sandal is available in various colors. 
In each case, we keep the ad short, the end screen and CTA button appear about 8 seconds into the ad – the rest of the time (from 8 up to 15 seconds) is reserved for the end screen. 
Facebook Ads Examples 3
User Generated Content
User generated content (called UGC) is content that was created by regular users of social media, which includes your customers. UGC is the digital equivalent to word-of-mouth advertising and is meant to look natural and not too slick. Good UGC can slip under the viewers ad-radar and bypass banner-blindness by looking like the regular content that appears in our feeds. If you are not already using UGC in your Facebook ads creative, you need to start!
Stretching the definition of UGC a bit, we have created advertising content for our clients that mimics the authentic but raw appearance of UGC. Here is an example where we combined a boomerang with unboxing and how-to video, here are these three elements:
Once combined, the result was one of our best Facebook video ads, one that informs and entertains while helping to sell the product in question.
Facebook Ads Examples 4
Awesome Agenda Ad
We had this Agenda which had a great offer going to get a cool keychain with your order. The Agenda was expensive, but each and every page was a custom-illustrated pleasure to behold, it was worth the price.
We figured that by creating a stop-motion style sequence we could showcase lots of pages of the agenda in all its glory while communicating our selling points and product features via subtitles.
The UGC aesthetic and good flow of visual information combined to help make this one of our best Facebook video ads to date.  
Facebook Ads Examples 5
Ultimate Ecommerce Ad
This is an ad we created for a Car Freshener. We had a great offer, buy this product, and get a refill for free. The challenge was, how much can you say about a car freshener? Well, quite a bit it turns out. 
To prepare, we created customer avatars and prepared different angles based on the customer journey (unaware, product aware, solution seeking, product aware). 
This included in depth research into competitors and customer reviews to understand what drives the purchase decision and what car freshener buyers care about most (tip: they care about longevity of the aroma). 
Multi-variant testing was performed using a specialized platform for this purpose called Marpipe, in order to pinpoint the best Facebook ads creative for our final video ad. We tested:
Which product variant (style and color) provided the best CTR. In the final video, product variants were shown in order of best performance in this test.
The selling points we identified during research were put into captions overlaid on the ad creative, same goes for product features. In the final video ads on Facebook, captions were shown in order of best performance as determined during this test.
Inclusion of a human face. We tested all the product and captions with a Female and Male face (a 'happy customer') overlaid to see if this will affect results noticeably or not.
A totally different creative with product a pic slideshow, with no text captions or faces overlaid.
The final optimized ads where created based on the findings of these tests, resulting in these 3 great Facebook ads, which kicked ass:
Facebook Ads Examples 6
Native Style Trucker Caps
I talked about Native Style Ads in another blog post you can read here.
To summarize, 'Native' in this context means that the Facebook ad designs look as much as possible as part of the overall environment where it appears, not as a totally foreign element. In the case of Facebook and Instagram, stories have a very specific look and feel that involves user generated content overlaid with labels, icons and effects applied through the IG app.
Going native by using the same visual language that other regular users on the platform are using is sneaky but effective way of bypassing 'banner blindness' of your target audience, the tendency of people on social media to simply auto-skip content that looks like it is Facebook advertising content without giving it any consideration. Native-style ads are one of the best Facebook video ads hacks that I highly recommend you try if you haven't yet.
When creating this ad, I make sure that the creative is optimized for Instagram stories ads first and foremost and adapted for the Facebook news feed afterwards.
In this Ad we used the stop-motion style of capturing product images to communicate the large selection of colors and styles that we have available, and we used Instagram style captions and stickers for our text overlays.
Facebook Ads Examples 7
Stylish Jewelry Ad
Jewelry is another well-worn category for Facebook and Instagram Ads. In this case we did not initially have any quality creatives to use in our Ads to adequately convey the value and desirability of the jewelry. After consultation with the client, we connected with a videographer to get the right imagery created so we could put together these great Facebook ads.
With the raw footage from the videographer, we ran tests to determine the best performing products/videos from our line up and created these ads in which the products appear in order of performance in our tests. Facebook advertising is all about testing.
Facebook Ads Examples 8
Poll Ad
Most of us will have seen Polls used in Instagram stories. But did you know that you can also create stories ads with Polls? And Facebook feed Ads too… Oh yes!
Interactive ads have always been a futuristic goal for the industry. With Poll Ads on Facebook and Instagram, we can finally run our very own truly interactive ads. 
Poll ads are one of the most engaging types of Facebook ads creative you can deploy, so if you have the opportunity (a good promotional angle) to run Poll ads, don't hesitate, go for it. 
For a good poll ad, you will need to create a custom creative with the poll functionality in mind from, don't just throw a poll on an existing ad which may not be well suited to the format.
Facebook Ads Examples 9
Stomper Ad
'Stomper' is a term to describe a style of Facebook ad designs, namely slideshow ads with high energy kinetic typography and product pics, timed to the similarly high energy music. 
This format can be very effective when used with the right product and audience, as such it has found its way into my Facebook ads creative toolbox.
Facebook Ads Examples 10
Product Offer Ecommerce
Facebook advertising loves offers. So, you got a product, and you got a great offer. Now you need to combine these two into an engaging, appealing singing and dancing promo. Here is where a little animation can go a long way to draw attention and allow you to highlight the prices, the offer, the product in a short and sweet package. The end screen and CTA button appear around the 8 second mark. Here are some of my favorite examples of this type of ad from our library:
Facebook Ads Examples 11
Buy One Get One Free Ad
Buy One, Get One Free (BOGO for short) is an awesome offer to run if you can afford it in terms of margin and profitability. Did I mention that people love a great offer? You will find that some of the best Facebook ads examples have in common the presence of a strong offer, and BOGO is one of the strongest. One thing I love about this type of offer is that you can communicate it very easily and effectively. Here is one of ours:
Facebook Ads Examples 12
Catalog Ads
This is one of the most common types of Facebook ad designs when it comes to Facebook paid ads, that you will be especially familiar with if you run an ecommerce store. 
You can create catalog style ads as carousels and as dynamic ads pulling from product feeds, but I find that creating a video ad that presents the products in sequence, as if pulling from a catalog, is a sure-fire format that you absolutely need to test if you have an ecommerce offering. 
It's a familiar way to showcase multiple products, product features, and variants. You can also use this as a cover video for an instant experience ad.
Our Best
Instagram Stories Ads
In the previous examples we covered ads by campaign and theme. I have collected all the story ads form this article here for your convenience, in case you are mainly interested in Instagram advertising formats.
Earn budgets back faster. Retain customers longer.
Ready to Run Your Next
Facebook Ads Campaign?
Great! I hope this article helped you with ideas for creating some cool Facebook Ads.
If you ever find yourself in need of custom creatives or need a Facebook ads agency you can trust to run your paid ads on Facebook or to manage your Google Ads campaigns, book a call with me and let's talk about it.
Not ready for that kind of commitment? But do need to talk to an expert and get some advice? At NextLevelBros we also provide Digital Marketing consulting on an hourly basis (€98/hour) which you can book right here.